Non-Stop baling
How FastBale Works
FastBale features two bale chambers – a full sized main chamber and a pre-chamber which is about two thirds of the size of the main chamber.
Baling starts in the conventional manner with the main chamber producing the first bale. However, once the bale is fully formed, instead of having to stop to apply the net, FastBale diverts the crop flow to the pre-chamber.
This allows the net to be applied to the bale in the main chamber and for the bale to be ejected onto the wrapper. When the pre-chamber is full, the incoming crop flow, together with the pre-compressed crop are both then transferred into the main bale chamber. Here the bale is formed to its final size and density.
1.The bale is formed in the main bale chamber in the conventional manner until the required density is reached.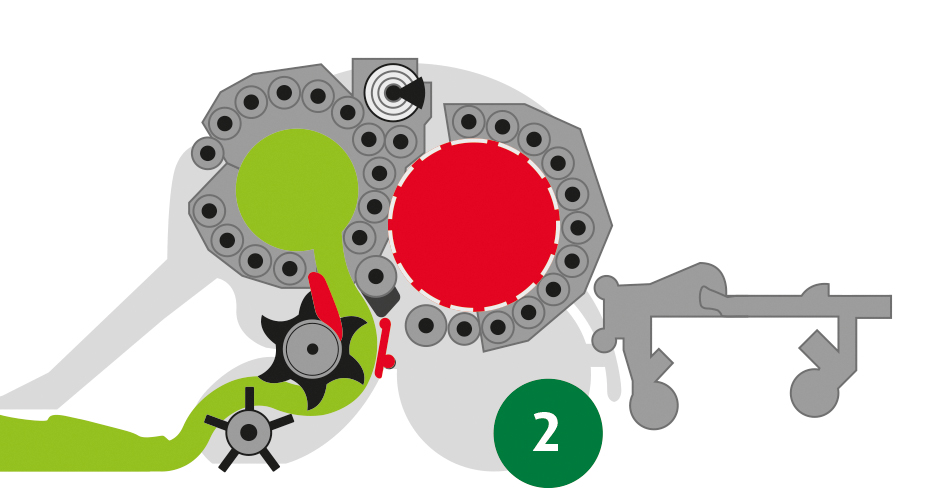 2. When the bale is fully formed, the crop flow, is diverted to pre-chamber, while net is applied to the completed bale.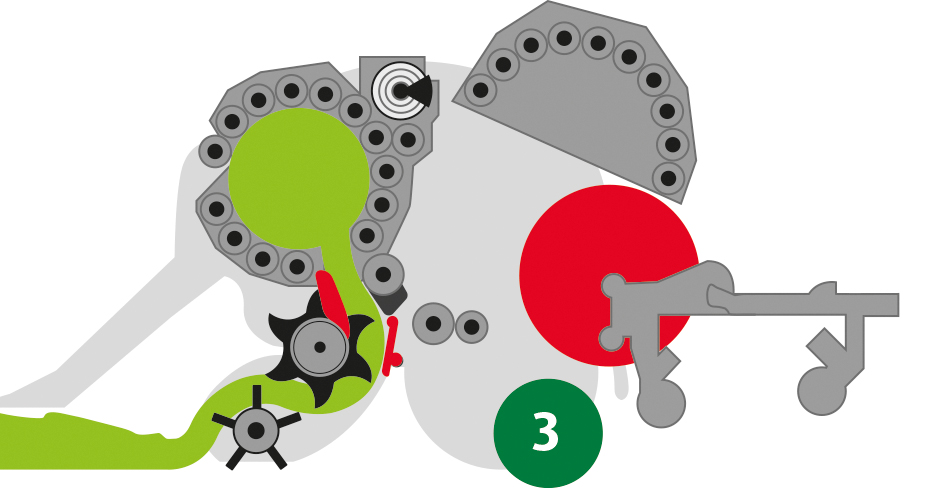 3. The tailgate opens and the completed bale rolls directly on to the wrapper by gravity.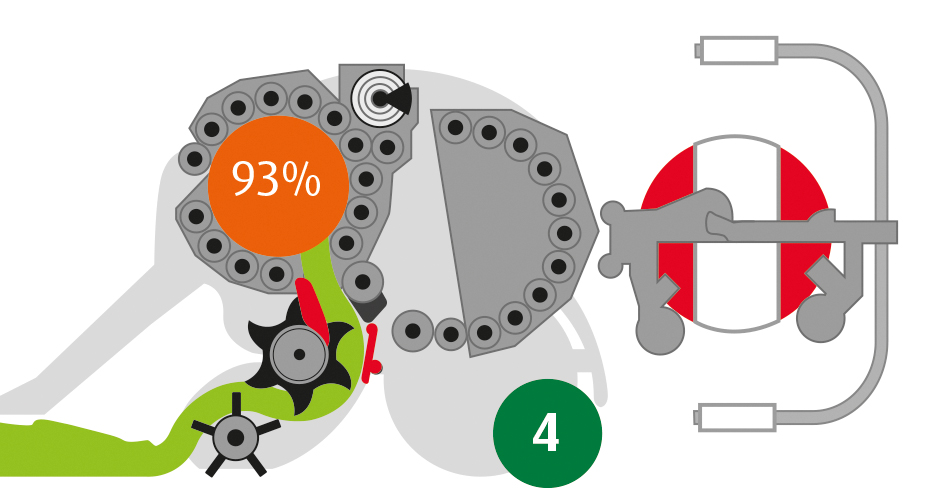 4. The wrapper is raised to its working position and wrapping commences.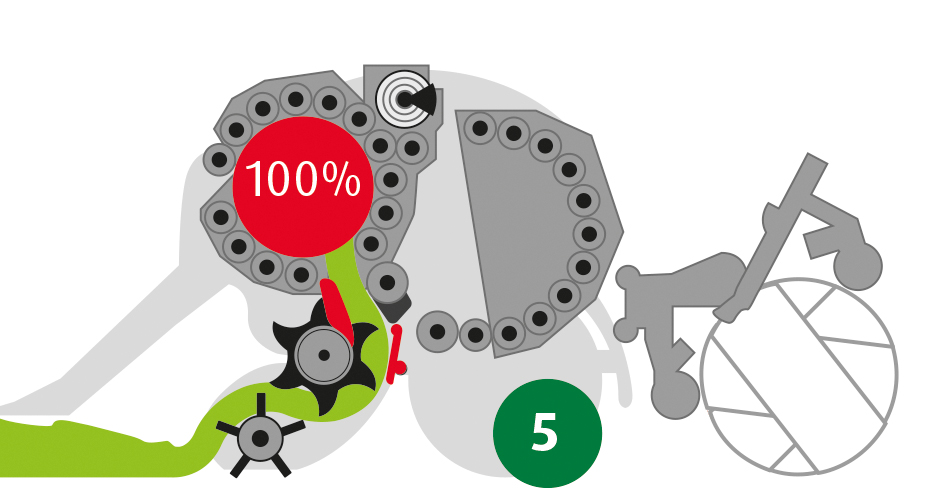 5.Crop flow continues to fill the pre-chamber until the pre-set density is reached.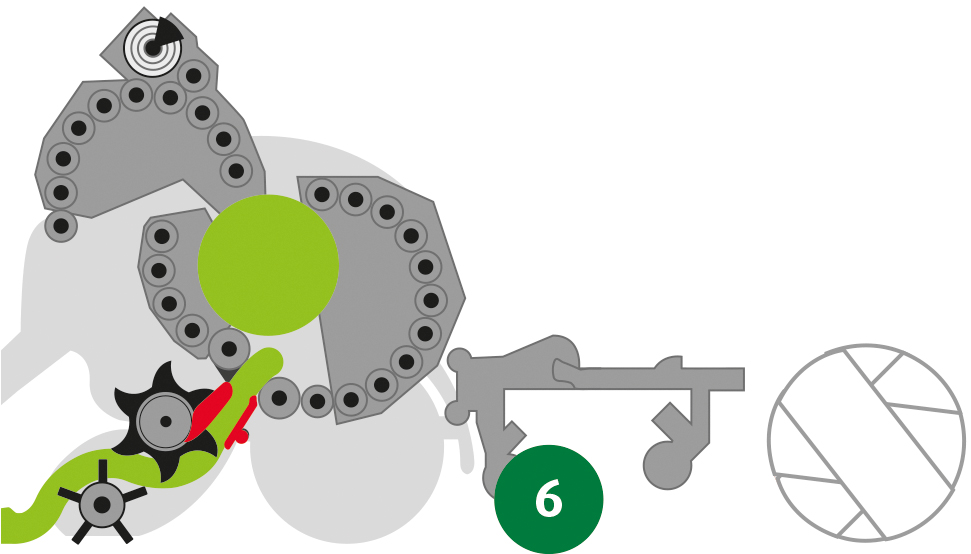 6. Crop flow and pre-compressed crop are transferred to the main bale chamber.